Chipbased technology gained its own work with vaccine detection for swine flu in many of the research oriented companies.companies selling array-based tests are keen to make their platforms available to laboratories for identifying the flu strain, the US Food and Drug Administration has only given emergency use authorization for the Centers for Disease Control and Prevention's rRT-PCR Swine Flu Panel diagnostic test. Furthermore, companies that sell flu chips are unlikely to see their technology adopted unless the current swine flu strain mutates, according to some sources.
CombiMatrix originally launched its Influenza Detection Array in 2005, the result of several projects funded through the US Department of Defense. Because the company uses electrochemical synthesis to make its arrays, it was able to update the Influenza Detection Array to include H1N1 overnight. Other strains on the chip include pathogenic bird flu (H5N1); the 1918 influenza pandemic (H1N1); the 1968 Hong Kong flu (H3N2); and the 1976 swine flu (H1N1). CombiMatrix claims its array can detect and distinguish each of these strains, as well as all other circulating subtypes and strains of influenza A.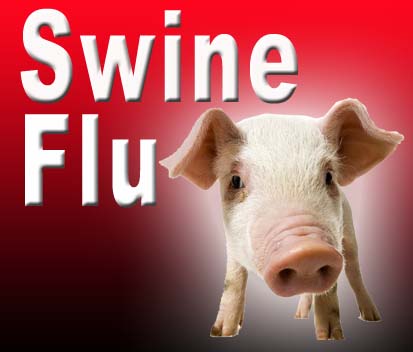 The FluChip's detection technology is based on a technique called non-enzymatic signal amplification, which uses photopolymerization of an organic monomer as opposed to a fluorophore tag, like many microarrays. Resulting signals can be detected with the naked eye or with an inexpensive laser scanner, according to InDevr.Specifically, the Colorado Department of Public Health and Environment will be the first site to receive FluChip assays for use as a complement to the rRT-PCR assay, the company said. Rowlen also told BTW that the firm was weighing an EUA request to the FDA.
Another firm planning to contact the FDA with a test is Arrayit. The firm said last week that it was developing a microarray-based diagnostic test to detect the H1N1 swine flu virus that it intends to begin producing over the next several weeks. Arrayit said that its H1N1 test kits will be validated, "then sold for emergency use by licensed clinics, laboratories, and other health care organizations worldwide."